About Us
Welcome to BookAbout, the revolutionary platform for book lovers like us! We believe that finding the right book should be an enjoyable and effortless experience. As avid readers ourselves, we understand the frustration of searching through countless books by name or category, only to come up empty-handed.
That's why we created BookAbout, a platform that uses the latest AI technology to search through over 500,000 books to find the one that matches the idea of your query. With BookAbout, you can say goodbye to the traditional way of searching for books and hello to a new way of discovering your next favorite read.
We are dedicated to providing you with the best reading experience possible. We will be constantly updating our database to ensure that we have the latest books, and we're always working to improve our search algorithms to make your experience even better.
We invite you to join us on our journey of discovering the world of books. With BookAbout, you'll never have to settle for a mediocre book again. Start your search today and find your next literary adventure
103108
The Living Dead (The Living Dead, #1)
A Collection Of Short Stories About Zombies Includes Contributions By Clive Barker, Laurell K. Hamilton, Stephen King, And Neil Gaiman. Introduction / John Joseph Adams -- This Year's Class Picture / ...Dan Simmons -- Some Zombie Contingency Plans / Kelly Link -- Death And Suffrage / Dale Bailey -- Ghost Dance / Sherman Alexie -- Blossom / David J. Schow -- The Third Dead Body / Nina Kiriki Hoffman -- The Dead / Michael Swanwick -- The Dead Kid / Darrell Schweitzer -- Malthusian's Zombie / Jeffrey Ford -- Beautiful Stuff / Susan Palwick -- Sex, Death, And Starshine / Clive Barker -- Stockholm Syndrome / David Tallerman -- Bobby Conroy Comes Back From The Dead / Joe Hill -- Those Who Seek Forgiveness / Laurell K. Hamilton -- In Beauty, Like The Night / Norman Partridge -- Prairie / Brian Evenson -- Everything Is Better With Zombies / Hannah Wolf Bowen -- Home Delivery / Stephen King -- Less Than Zombie / Douglas E. Winter -- Sparks Fly Upward / Lisa Morton -- Meathouse Man / George R.r. Martin -- Deadman's Road / Joe R. Lansdale -- The Skull-faced Boy / David Barr Kirtley -- The Age Of Sorrow / Nancy Kilpatrick -- Bitter Grounds / Neil Gaiman -- She's Taking Her Tits To The Grave / Catherine Cheek -- Dead Like Me / Adam-troy Castro -- Zora And The Zombie / Andy Duncan -- Calcutta, Lord Of Nerves / Poppy Z. Brite -- Followed / Will Mcintosh -- The Song The Zombie Sang / Harlan Ellison And Robert Silverberg -- Passion Play / Nancy Holder -- Almost The Last Story By Almost The Last Man / Scott Edelman -- How The Day Runs Down / John Langan. Edited By John Joseph Adams.
157824
I, Zombie
No description available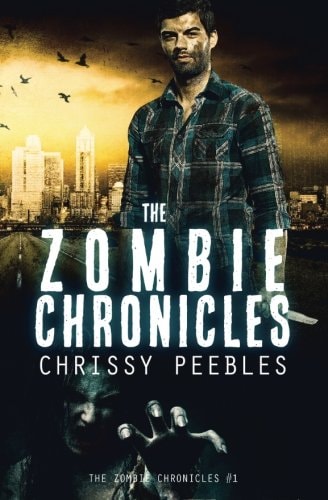 182861
The Zombie Chronicles (Apocalypse Infection Unleashed, #1)
No description available
149181
Closure, Limited and Other Zombie Stories
No description available
116611
Zombies: Encounters with the Hungry Dead
From a master of zombie fiction and a founding father of "splatterpunk" comes a mind-bending anthology of 32 new and classic stories from both renowned writers and rising starsIn the tradi...tion of Black Dog & Leventhal's bestsellingVampires and Ghosts, this anthology of 32 stories is set in a world where the dead have risen from the grave to consume the living. This rich collection showcases the best of the genre—from short-story masters such as Stephen King, Neil Gaiman, Ray Bradbury, and Poppy Z. Brite; zombie stalwarts such as David J. Schow and Jack Ketchum; "bizarro" founders such as Carlton Mellick III; and popular up-and-comers such as Max Brooks and S.G. Browne—and will satisfy the insatiable hunger of zombie fans everywhere. A series of captivating essays about zombies in folklore and in popular culture by John Skipp, award-winning zombie anthologist and author, enrich an already extraordinary collection by discussing the past, present, and future of the living dead. And a resources section encompassing the best of long-form fiction, movies, websites, games is included for any reader interested in learning more about the wider world of the undead.Sure to sate the hungriest zombie fans with classic as well as contemporary servings of tangled entrails and other unspeakable meals, Zombies: Encounters with the HungryDead will be shambling out of bookstores in October 2009.
126395
Zombies: The Recent Dead
You can't kill the dead! Like any good monster, the zombie has proven to be ever-evolving, monumentally mutable, and open to seemingly endless imaginative interpretations: the thralls of voodoo so...rcerers, George Romero's living dead, societal symbols, dancing thrillers, viral victims, reanimated ramblers, video gaming targets, post-apocalyptic permutations, shuffling sidekicks, literary mash-ups, the comedic, and, yes, even the romantic. Evidently, we have an enduring hunger for this infinite onslaught of the ever-hungry dead. Hoards of readers are now devouring zombie fiction faster than armies of the undead could chow down their brains. It's a sick job, but somebody had to do it: explore the innumerable necrotic nightmares of the latest, greatest, most fervent devotion in the history of humankind and ferret out the best of new millenial zombie stories: Zombies: The Recent Dead.Publishers WeeklyIn this hefty anthology of 22 short stories originally published between 2000 and 2010, zombies run the gamut from shambling, mindless killers to transformed super-cool high school students. Introductions by Guran and David J. Schow contextualize the zombie oeuvre. In Kevin Veale's darkly hilarious "Twisted," two men manage to escape the zombies by ingesting huge amounts of drugs. In Kit Reed's call-and-response "The Zombie Prince," a strange creature and a recently rejected woman have an increasingly intimate conversation about loss and life. Tim Lebbon's coming-of-age novella, "Naming of Parts," in which a boy and his parents flee zombies across postapocalyptic England, delivers an emotional punch despite its by-the-numbers adult child role reversal. In "Zora and the Zombie," Andy Duncan combines fact and fiction as Zora Neale Hurston confronts zombies in Haiti. This collection has something for every zombie fan. (Jan.)
54069
The Mammoth Book of Zombies
No description available
134246
I Zombie (Book I)
No description available
140794
Everything You Ever Wanted to Know About Zombies
THE MOST COMPREHENSIVE ZOMBIE HANDBOOK EVER PUBLISHED In one indispensable volume, Matt Mogk, founder and head of the Zombie Research Society, busts popular myths and answers all your raging questions... about the living dead.* Q. How can I increase my chances of survival? A. One simple step is to keep away from other people. Without people there can be no zombies. Q. What is the connection between the Voodoo zombie and the flesh-eating zombie of popular culture? A. Other than a shared name, absolutely nothing. Q. Will zombies actually eat me, or will they just bite and chew? A. Research suggests the neuromuscular activity required for swallowing may be too complex for a zombie. Q. Will we see any warning signs before the dead rise? A. Unfortunately, entire populations could be infected with the zombie sickness before anyone even knows there's a problem. Q. How come Zombie Awareness Month is in May and not October? A. Unlike witches and vampires, zombies are not otherworldly creatures. They are made of flesh and blood. Don't forget to wear your gray ribbon. * Many more questions about zombies—including why not all of them are undead—are answered inside the book.
21989
Book of the Dead: The Complete History of Zombie Cinema
Jamie Russell. Includes Bibliographical References (p. 310-311) And Index. Includes Filmography.