About Us
Welcome to BookAbout, the revolutionary platform for book lovers like us! We believe that finding the right book should be an enjoyable and effortless experience. As avid readers ourselves, we understand the frustration of searching through countless books by name or category, only to come up empty-handed.
That's why we created BookAbout, a platform that uses the latest AI technology to search through over 500,000 books to find the one that matches the idea of your query. With BookAbout, you can say goodbye to the traditional way of searching for books and hello to a new way of discovering your next favorite read.
We are dedicated to providing you with the best reading experience possible. We will be constantly updating our database to ensure that we have the latest books, and we're always working to improve our search algorithms to make your experience even better.
We invite you to join us on our journey of discovering the world of books. With BookAbout, you'll never have to settle for a mediocre book again. Start your search today and find your next literary adventure
56161
The Space Merchants (The Space Merchants, #1)
No description available
21862
Galactic North
No description available
51992
Path of the Fury
A space adventure with a strong female character in the tradition of Sassinak and Generation Warriors--by the bestselling author of Mutineers' Moon. The invincible, planet-wrecking pirates made a big ...mistake when they raided ex-commando leader Alicia DeVries' quiet home world and murdered her family. The Imperial forces seem helpless against the marauders so Alicia decides to turn pirate herself--by stealing an Imperial ship to carry out her vendetta.
56500
Lucky Starr and the Pirates of the Asteroids (Lucky Starr, #2)
No description available
70529
The Planet Pirates (Planet Pirates #1-3)
No description available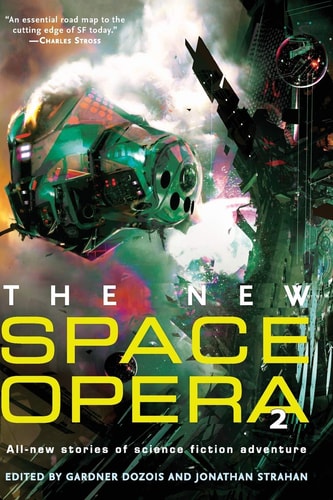 109135
The New Space Opera 2
Some of the most beloved names in science fiction spin all-new tales of interstellar adventure and wonder Neal Asher John Barnes Cory Doctorow John Kessel Jay Lake John Meaney Elizabeth Moon Garth Nix... Mike Resnick Justina Robson Kristine Kathryn Rusch John Scalzi Bruce Sterling Peter Watts Sean Williams Tad Williams Bill Willingham Robert Charles Wilson John C. Wright
235894
Star Rebels: Stories of Space Exploration, Alien Races, and Adventure
No description available
212169
Lords of Space (Starship Blackbeard, #2)
No description available
5738
Pirates
Blackbeard, Captain Kidd, Black Sam Bellamy…the very names conjure up hair-raising images of razor-sharp cutlasses, buried treasure, the skull and crossbones, and walking the plank. Containing b...iographies of legendary buccaneers plus details on their weapons, codes of conduct, and punishments, this lavishly illustrated book beautifully captures the swashbuckling world of pirates and paints a compelling portrait of life at sea in a bygone era.Publishers WeeklyAnyone who considers himself or herself a fan of pirate lore will surely savor this scrapbook-style, paper-over-board hardcover with sturdy oversize pages. Matthews offers a comprehensive read, jam-packed with more nuggets than Captain Blackbeard himself could muster up (were he available). From a historical primer to explanations of pirates' ship flags (printed on an overleaf), the author leaves virtually no stone unturned. He devotes each spread to a different theme; the text is printed atop a ghosted image of a treasure map and accented by a medley of original illustrations and photographs. The layout carefully balances an informative text with photographic and cross-hatch images so as not to overwhelm the reader with too much data. One spread boasts a mini-book of Pirate Slang, another features a catalogue of Pirate Weapons, to further demonstrate the spread's theme, Terror on the High Seas! Perhaps the most noteworthy additions are several documents, complete with faux-waxed seal stickers, inviting inquisitive readers to examine their contents. (A standout is the replication of a map dating back to 1758, indicating sites where treasure may still be buried.) Written in a heavy ink script, these inserts mirror the look and feel of those yo-ho-ho days. This volume is true pirate booty, a treasure to be appreciated by pirate fans both young and old. Ages 6-12. (June) Copyright 2006 Reed Business Information.
94477
The Rebel Worlds (The Gregg Press Science Fiction Series)
No description available