About Us
Welcome to BookAbout, the revolutionary platform for book lovers like us! We believe that finding the right book should be an enjoyable and effortless experience. As avid readers ourselves, we understand the frustration of searching through countless books by name or category, only to come up empty-handed.
That's why we created BookAbout, a platform that uses the latest AI technology to search through over 500,000 books to find the one that matches the idea of your query. With BookAbout, you can say goodbye to the traditional way of searching for books and hello to a new way of discovering your next favorite read.
We are dedicated to providing you with the best reading experience possible. We will be constantly updating our database to ensure that we have the latest books, and we're always working to improve our search algorithms to make your experience even better.
We invite you to join us on our journey of discovering the world of books. With BookAbout, you'll never have to settle for a mediocre book again. Start your search today and find your next literary adventure
6265
The Power Of Positive Thinking: A Practical Guide To Mastering The Problems Of Everyday Living
No description available
176336
The Positive Thinking Secret
No description available
125384
Chicken Soup for the Soul: Think Positive: 101 Inspirational Stories about Counting Your Blessings and Having a Positive Attitude
Chicken Soup for the Soul: Think Positive will inspire and uplift readers with its stories of optimism, faith, and strength. In bad times, and good, readers will be heartened to keep a positive attitu...de. A great start to the New Year. Every cloud has a silver lining. And the stories in Chicken Soup for the Soul: Think Positive will encourage readers to stay positive, because there is always a bright side. This book continues Chicken Soup for the Soul's focus on inspiration and hope, reminding us that each day holds something to be thankful for.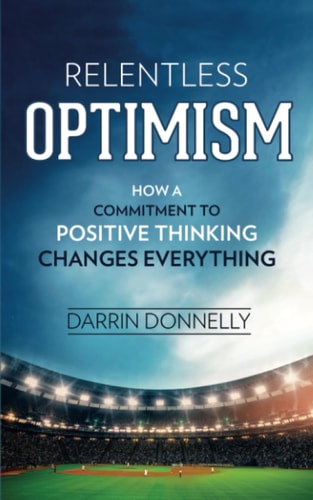 254210
Relentless Optimism: How a Commitment to Positive Thinking Changes Everything
No description available
26614
The Amazing Results of Positive Thinking
"This is a result book....It is the story of the thrilling things that happened to people when they applied the principles of dynamic change to their lives." — Norman Vincent Peale This accessible, al...l-encompassing guide will help you to achieve success and confidence, a sense of well-being, and an inner strength that you never dreamed possible. How? Through positive thinking — a form of thought that involves looking for the best results from the worst conditions. Dr. Peale's time-honored methods include: • step-by-step advice for developing personal strength • confidence-building words to live by • sound, sensible ways to overcome self-doubt • effective strategies for achieving good health • a program to release the vast energies within you • accepting ourselves and our individual needs • embracing the spiritual forces that surround you
82232
Positive Thinking: Everything you have always known about positive thinking but were afraid to put into practice
No description available
97051
Power Thoughts
No description available
64394
Everyday Positive Thinking
Each day, randomly open this book to a couple of positive thoughts, and you'll find that your outlook becomes a whole lot brighter!This is a wonderful compilation of quotes and affirmations from... some esteemed Hay House authors.***In addition to Louise L. Hay, the authors whose positive words are included in this book are: Abraham-Hicks (Jerry and Esther Hicks), Sylvia Browne, Chérie Carter-Scott, Deepak Chopra, Stephen R. Covey, Wayne W. Dyer, John Gray, Keith D. Harrell, Kryon (Lee Carroll), Daniel Levin, Max Lucado, Don Miguel Ruiz, Julie Morgenstern, Caroline Myss, Leon Nacson, Christiane Northrup, Peter Occhiogrosso, Suze Orman, Cheryl Richardson, Anne Wilson Schaef, Tavis Smiley, Iyanla Vanzant, Doreen Virtue, Brian L. Weiss, Bruce Wilkinson, and Marianne Williamson.
6503
Norman Vincent Peale: Three Complete Books: The Power of Positive Thinking; The Positive Principle Today; Enthusiasm Makes the Difference
Author of the greatest inspirational bestseller of our time offers positive strategies for success in business and personal life. The remarkable self-help phenomenon, The Power of Positive Thinking, p...lus the successful The Positive Principle Today and Enthusiasm Makes the Difference show why Norman Vincent Peale has helped millions of readers transform their lives and find joy and fulfillment.
20488
Positive Thinking Every Day: An Inspiration for Each Day of the Year
An Inspiration for Each Day of the Year Norman Vincent Peale's philosophy of positive thinking has had an unprecedented influence on millions of people throughout the world. Now, the wisdom of nine... books -- including The Power of Positive Thinking -- can be found within these pages. Timeless in their message, invaluable in the course of daily life, Dr. Peale's classic books provide inspiration when you most need it and lead the way to a fuller, happier, more satisfying life. With a new introduction by Dr. Peale, Positive Thinking Every Day will help make your every day the best it can possibly be. Immensely popular author Peale presents his philosophy in a new, highly accessible format that features daily wisdom selected from six of his most highly praised books, including The Power of Positive Thinking and You Can If You Think You Can. (Cover Title)