About Us
Welcome to BookAbout, the revolutionary platform for book lovers like us! We believe that finding the right book should be an enjoyable and effortless experience. As avid readers ourselves, we understand the frustration of searching through countless books by name or category, only to come up empty-handed.
That's why we created BookAbout, a platform that uses the latest AI technology to search through over 500,000 books to find the one that matches the idea of your query. With BookAbout, you can say goodbye to the traditional way of searching for books and hello to a new way of discovering your next favorite read.
We are dedicated to providing you with the best reading experience possible. We will be constantly updating our database to ensure that we have the latest books, and we're always working to improve our search algorithms to make your experience even better.
We invite you to join us on our journey of discovering the world of books. With BookAbout, you'll never have to settle for a mediocre book again. Start your search today and find your next literary adventure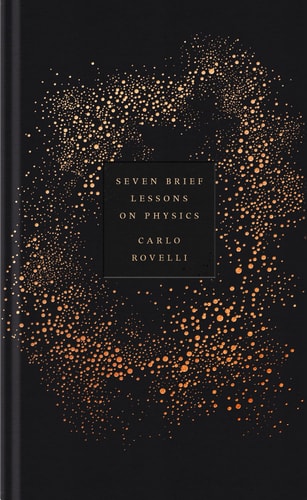 210783
Seven Brief Lessons on Physics
No description available
1692
Six Easy Pieces: Essentials of Physics By Its Most Brilliant Teacher
No description available
75284
Physics Can Be Fun
No description available
43621
Particle Physics: A Very Short Introduction
Beginning With A Guide To What Matter Is And What It Is Made Of This Book Discusses Everything From Quarks And Electrons To Exotic Matter And Antimatter. The Author Concludes By Speculating As To The ...Number Of Dimensions That Might Be In The Universe, And What The Next 50 Years Of Research Might Uncover. Journey To The Centre Of The Universe -- How Big And Small Are Big And Small? -- How We Learn What Things Are Made Of, And What We Found -- The Heart Of The Matter -- Accelerators : Cosmic And Manmade -- Detectors : Cameras And Time Machines -- The Forces Of Nature -- Exotic Matter (and Antimatter) -- Where Has Matter Come From? -- Questions For The 21st Century. Frank Close. Includes Bibliographical References (p. 131-132) And Index.
11952
Understanding Physics (Motion, Sound, and Heat / Light, Magnetism, and Electricity / The Electron, Proton, and Neutron)
While many of us understand complex theories of criticism or finance, we cannot explain why the lights go on when we flick a switch or how a radio works. In this reader-friendly, unabridged edition of... three of his best-selling books, renowned science writer Isaac Asimov demystifies physics, teaching the fundamentals in a manner easily understood by lay people. Including the complete text of Motion, Sound and Heat, Light, Magnetism and Electricity, and The Electron, Proton and Neutron, this volume will guide you through the evolution of physics from its early Greek beginnings up to the modern theories of the creation of time, space and matter. Each volume relates the tale of the human quest through the ages for answers to the fundamental questions of how the universe works. Told in its historical context, this quest for knowledge is a story of high drama and uncommon valor, when men put their very lives on the line for the sake of scientific truth. 768pp. Originally published in 3 volumes.
98731
50 Physics Ideas You Really Need to Know
No description available
11961
Atom: Journey Across the Subatomic Cosmos
the Legendary Isaac Asimov Starts What Is Perhaps The Finest Of All His Books With A Simple Query: How Finely Can A Piece Of Matter Be Divided? But Like Many Simple Questions, ... publishers Weekly it... Takes Our Best Science Writers, Plus Readers Current With The Whimsical New Language Of Particle Physics, To Keep Up With The Leapfrog Pace Of Theory And Observation Today. Fortunately, Asimov Does His Part In This Report On Recent Theoretical Physics Developments That Includes Just Enough History To Add Human Dimension To The Latest Discussions Of The Nature Of Matter. Missing Here Are The Characteristic Asimov Metaphors And Asides, Suggesting That, While Juggling So Many Pure Concepts At Once, He Chooses Not To Distract His Readers. No Matter, They Will Welcome This Straightforward Guide To The Alice-like World Of Down-quarks, Muons, Leptons And Other Subatomic Particles--most Of Which Are Believed To Exist But Have Not Yet Been Seen. When Information Does Start Coming In From The Supercollider, This Will Be A Worthy Book To Have At Hand. (apr.)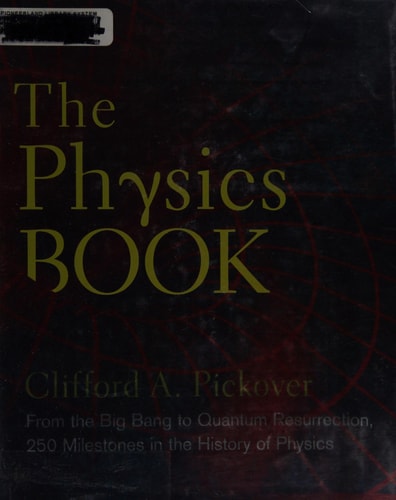 140652
The Physics Book: From the Big Bang to Quantum Resurrection, 250 Milestones in the History of Physics
Following the hugely successful The Science Book and The Math Book comes a richly illustrated chronology of physics, containing 250 short, entertaining, and thought-provoking entries. In addition... to exploring such engaging topics as dark energy, parallel universes, the Doppler effect, the God particle, and Maxwell's demon, the book's timeline extends back billions of years to the hypothetical Big Bang and forward trillions of years to a time of "quantum resurrection." Like the previous titles in this series, The Physics Book helps readers gain an understanding of major concepts without getting bogged down in complex details.  
16921
Taking the Quantum Leap: The New Physics for Nonscientists
This book entertainingly traces the history of physics from the observations of the earlyGreeks through the discoveries of Galileo and Newton to the dazzling theories of such scientists as Planck, Ein...stein, Bohr, and Bohm. This humanized view of science opens up the mind-stretching visions of how quantum mechanics, God, human thought, and will are related, and provides profound implications for our understanding of the nature of reality and our relationship to the cosmos. Booknews A reprint of the 1981 edition with an added chapter on new ideas. Science for the lay reader. Annotation c. Book News, Inc., Portland, OR (booknews.com)
88494
Particle Physics For Non Physicists: A Tour Of The Microcosmos
No description available