About Us
Welcome to BookAbout, the revolutionary platform for book lovers like us! We believe that finding the right book should be an enjoyable and effortless experience. As avid readers ourselves, we understand the frustration of searching through countless books by name or category, only to come up empty-handed.
That's why we created BookAbout, a platform that uses the latest AI technology to search through over 500,000 books to find the one that matches the idea of your query. With BookAbout, you can say goodbye to the traditional way of searching for books and hello to a new way of discovering your next favorite read.
We are dedicated to providing you with the best reading experience possible. We will be constantly updating our database to ensure that we have the latest books, and we're always working to improve our search algorithms to make your experience even better.
We invite you to join us on our journey of discovering the world of books. With BookAbout, you'll never have to settle for a mediocre book again. Start your search today and find your next literary adventure
122452
The Mind's Eye
Includes Stories Of People Who Are Able To Navigate The World And Communicate With Others Despite Losing What Many Of Us Consider Indispensable Senses And Faculties: The Power Of Speech, The Capacity ...To Recognize Faces, The Sense Of Three-dimensional Space, The Ability To Read, And The Sense Of Sight. This Book Is A Testament To The Complexity Of Vision And The Brain And To The Power Of Creativity And Adaptation, And It Provides A Whole New Perspective On The Power Of Language And Communication, As We Try To Imagine What It Is To Perceive Through Another Person's Eyes, Or Another Person's Mind. Sight Reading -- Recalled To Life -- A Man Of Letters -- Face-blind -- Stereo Sue -- Persistence Of Vision: A Journal -- The Mind's Eye. Oliver Sacks. A Borzoi Book -- T.p. Verso. Includes Bibliographical References (p. [241]-252) And Index.
46058
The Eye Book (Bright & Early Books)
No description available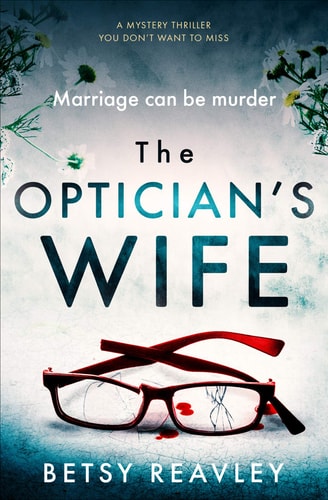 234936
The Optician's Wife
No description available
12862
Clinically Oriented Anatomy
No description available
37748
Optics
Accurate, Comprehensive And Precise, This Revision Provides Students With The Most Up-to-date Coverage Of Optics. Responsive To Students' Needs, The Focus Of The Revision Was To Fine-tune The Pedagogy..., Modernize The Discourse, And Update The Content. This Book Continues The Gradually Modernizing Treatment Of The Previous Edition By Imparting An Appreciation Of The Central Role Of Atomic Scattering, Providing An Understanding Of The Insightful Perspective Offered By The Fourier Theory, And By, From The Outset, Explicating The Underlying Quantum Mechanical Nature Of Light. Additionally, Hecht Addresses All Of Today's Significant Technological Advances. A Brief History -- Wave Motion -- Electromagnetic Theory, Photons, And Light -- The Propagation Of Light -- Geometrical Optics -- More On Geometrical Optics -- The Superposition Of Waves -- Polarization -- Interference -- Diffraction -- Fourier Optics -- Basics Of Coherence Theory -- Modern Optics : Lasers And Other Topics. Eugene Hecht. Includes Bibliographical References (p. 685-688) And Index.
71766
Oxford Handbook of Clinical Medicine
No description available
65172
Davidson's Principles and Practice of Medicine [with Student Consult Online Access]
This internationally renowned, best-selling textbook provides a rational and easily understood basis for the practice of clinical medicine. Since it was first published, this comprehensive text has me...t the requirements of several generations of medical students preparing for their examinations, while serving as a valuable reference for doctors in training. The publication of the 19th Edition marks the 50th anniversary of the first publication of the book. The smart way to study! Elsevier titles with STUDENT CONSULT will help you master difficult concepts and study more efficiently in print and online! Perform rapid searches. Integrate bonus content from other disciplines. Download text to your handheld device. And a lot more. Each STUDENT CONSULT title comes with full text online, a unique image library, case studies, USMLE style questions, and online note-taking to enhance your learning experience. Your purchase of this book entitles you to access www.studentconsult.com at no extra charge. This innovative web site offers you... • Access to the complete text and illustrations of this book. • Integration links to bonus content in other STUDENT CONSULT titles. • Content clipping for your handheld. • An interactive community center with a wealth of additional resources. • The more STUDENT CONSULT titles you buy, the more resources you can access online! • Look for the STUDENT CONSULT logo on your favorite Elsevier textbooks!
186702
The experience of a fool who had an epiphany about how to get rid of his glasses
No description available
217994
Stories from the Shadows: Reflections of a Street Doctor
Dr. O'connell's Collection Of Stories And Essays, Written During Thirty Years Of Caring For Homeless Persons In Boston, Gently Illuminates The Humanity And Raw Courage Of Those Who Struggle To Survive... And Find Meaning And Hope While Living On The Streets. James J. O'connell.
234172
Eyes Wide Open: Overcoming Obstacles and Recognizing Opportunities in a World That Can't See Clearly
Fear Has A Tendency To Give Us Tunnel Vision -- We Fill The Unknown With Our Worst Imaginings And Cling To What's Familiar. But When Confronted With New Challenges, We Need To Think More Broadly And A...dapt. When Isaac Lidsky Learned That He Was Beginning To Go Blind At Age Thirteen, Eventually Losing His Sight Entirely By The Time He Was Twenty-five, He Initially Thought That Blindness Would Mean An End To His Early Success And His Hopes For The Future. Paradoxically, Losing His Sight Gave Him The Vision To Take Responsibility For His Reality And Thrive. Lidsky Graduated From Harvard College At Age Nineteen, Served As A Supreme Court Law Clerk, Fathered Four Children, And Turned A Failing Construction Subcontractor Into A Highly Profitable Business. Whether We're Blind Or Not, Our Vision Is Limited By Our Past Experiences, Biases, And Emotions. Lidsky Shows Us How We Can Overcome Paralyzing Fears, Avoid Falling Prey To Our Own Assumptions And Faulty Leaps Of Logic, Silence Our Inner Critic, Harness Our Strength, And Live With Open Hearts And Minds. In Sharing His Hard-won Insights, Lidsky Shows Us How We Too Can Confront Life's Trials With Initiative, Humor, And Grace. Seeing And Believing -- Action, Lights, Camera! -- Heroes And Villains -- Man Plans, God Laughs -- The Critic And The Strong Man -- 98 Days, Part I -- Acceptance And Surrender -- Supremely Protective -- Counting Your Luck -- Lucky Break, Part Ii -- Measuring Your Success -- Super Dad -- Ears Wide Open -- 98 Days, Part Ii -- Heart Wide Open. By Isaac Lidsky. Includes Index. Includes Bibliographical References And Index.