About Us
Welcome to BookAbout, the revolutionary platform for book lovers like us! We believe that finding the right book should be an enjoyable and effortless experience. As avid readers ourselves, we understand the frustration of searching through countless books by name or category, only to come up empty-handed.
That's why we created BookAbout, a platform that uses the latest AI technology to search through over 500,000 books to find the one that matches the idea of your query. With BookAbout, you can say goodbye to the traditional way of searching for books and hello to a new way of discovering your next favorite read.
We are dedicated to providing you with the best reading experience possible. We will be constantly updating our database to ensure that we have the latest books, and we're always working to improve our search algorithms to make your experience even better.
We invite you to join us on our journey of discovering the world of books. With BookAbout, you'll never have to settle for a mediocre book again. Start your search today and find your next literary adventure
268630
Master Your Emotions: A Practical Guide to Overcome Negativity and Better Manage Your Feelings
No description available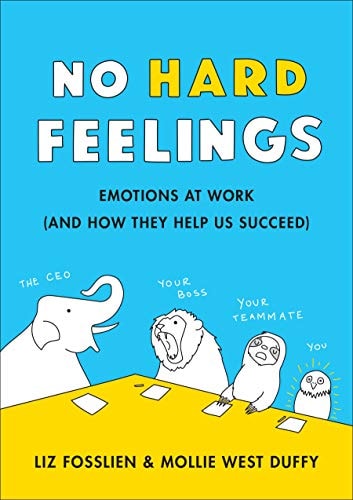 267039
No Hard Feelings: Emotions at Work and How They Help Us Succeed
No description available
6507
The Feelings Book: The Care & Keeping of Your Emotions
The Feelings Book is the emotional counterpart to the best-selling The Care & Keeping of You. It takes pretty scary questions-"Is it okay to feel this way? Am I normal?" and answers them in a fri...endly and understandable way. When girls are younger, their feelings seem simple--happy, sad, angry, mad--there isn't much to it. But as they get older, they may feel as if they're on emotional rollercoasters. Feelings get more complex and moods start swinging. This title helps girls learn to deal with their feelings. They'll get tips, how-to's, and straightforward advice on expressing feelings, understanding them, and handling them. Topics covered include: Sweaty Palms and Knocking Knees, Why Do You Cry?, Feeling Out of Control, Sorting it Out, Feeling Positive, Reaching Out to Others, Includes a section with strategies for coping with specific emotions (fear, anxiety, jealousy, anger, loneliness, sadness, grief, feeling safe). The overriding message is that if you learn about your feelings you can keep them from spinning out of control. You can be in the driver's seat--and that makes the ride on the rollercoaster a whole lot easier. Discusses a variety of emotions girls might experience and suggests ways of dealing with them.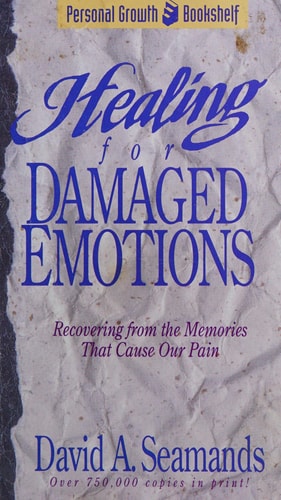 96339
Healing Damaged Emotions
No description available
167661
Emotions: Freedom from Anger, Jealousy and Fear
No description available
4154
Managing Your Emotions: Instead of Your Emotions Managing You
God Gave You Emotions on Purpose! Our emotions play a vital role in living happy, healthy, successful lives. All emotions, from love and joy to anger and fear, have an important part to play in unders...tanding ourselves and others. They help us discover the wonders of this life as well as warn us when we are in danger. But this diversity of feelings is meant to complement our life, not determine it! In this life-transforming book, Joyce Meyer reveals powerful truths from God's Word that will help you learn to manage all of your emotions in the right direction. Through hilarious illustrations and real-life applications, Joyce delivers the keys to keeping your emotions in the proper place while allowing the Spirit of God to lead and direct you. Dynamic scriptural insights are included on topics such as: • How not to be led by feelings • Codependency • Forgiveness • Mood swings • Healing for damaged emotions • Depression • And much more! Don't allow your feelings to determine your destiny! Instead, manage your emotions to complement and enhance your attitude for a joyful, victorious life!
163442
The Book of Human Emotions: An Encyclopaedia of Feeling from Anger to Wanderlust
No description available
53135
Healing Through the Dark Emotions: The Wisdom of Grief, Fear, and Despair
Nautilus Book Award Winner We are all touched at some point by the dark emotions of grief, fear, or despair. In an age of global threat, these emotions have become widespread and overwhelming. While c...onventional wisdom warns us of the harmful effects of "negative" emotions, this revolutionary book offers a more hopeful view: there is a redemptive power in our worst feelings. Seasoned psychotherapist Miriam Greenspan argues that it's the avoidance and denial of the dark emotions that results in the escalating psychological disorders of our time: depression, anxiety, addiction, psychic numbing, and irrational violence. And she shows us how to trust the wisdom of the dark emotions to guide, heal, and transform our lives and our world. Drawing on inspiring stories from her psychotherapy practice and personal life, and including a complete set of emotional exercises, Greenspan teaches the art of emotional alchemy by which grief turns to gratitude, fear opens the door to joy, and despair becomes the ground of a more resilient faith in life.
268993
Untangling Emotions: God's Gift of Emotions
No description available
62109
Creating Character Emotions
Sweaty palms. Butterflies in the stomach. Pacing back and forth. There is no doubt this character is nervous. But isn't there a more original, more vivid way to express this emotion? Absolutely. In th...is unique book, Ann Hood will help you find fresh, creative images, words and gestures to evoke feelings in your fiction. In 36 "mini-lessons," Hood sheds new light on love, hate, fear, grief, guilt, hope, jealousy and other major emotions. Each lesson offers instruction on rendering that particular sentiment; "good" and "bad" examples illustrating how writers have succeeded and where others have gone wrong; and imaginative exercises for putting the feeling into words.