About Us
Welcome to BookAbout, the revolutionary platform for book lovers like us! We believe that finding the right book should be an enjoyable and effortless experience. As avid readers ourselves, we understand the frustration of searching through countless books by name or category, only to come up empty-handed.
That's why we created BookAbout, a platform that uses the latest AI technology to search through over 500,000 books to find the one that matches the idea of your query. With BookAbout, you can say goodbye to the traditional way of searching for books and hello to a new way of discovering your next favorite read.
We are dedicated to providing you with the best reading experience possible. We will be constantly updating our database to ensure that we have the latest books, and we're always working to improve our search algorithms to make your experience even better.
We invite you to join us on our journey of discovering the world of books. With BookAbout, you'll never have to settle for a mediocre book again. Start your search today and find your next literary adventure
16899
The Chrysalids/6 Audio Cassettes
No description available
9855
Mutants: On Genetic Variety and the Human Body
In Mutants, Armand Marie Leroi Gives A Brilliant Narrative Account Of Our Genetic Grammar And The People Whose Bodies Have Revealed It, Balancing Both The Science And The Stories Behind Some Of Histor...y's Most Captivating Figures - Including A French Convent Girl Who Found Herself Changing Sex Upon Puberty; Children Who, Echoing Homer's Cyclops, Are Born With A Single Eye In The Middle Of Their Foreheads; A Village Of Long-lived Croatian Dwarfs; A Hairy Family That Was Kept At The Burmese Royal Court For Four Generations (and From Which Darwin Took One Of His Keenest Insights Into Heredity); And The Ostrich-footed Wadoma Of The Zambezi River Valley.--jacket. I. Mutants (an Introduction) -- Ii. A Perfect Join (on Embryos) -- Iii. The Last Judgement (on First Parts) -- Iv. Cleppies (on Arms And Legs) -- V. Flesh Of My Flesh, Bone Of My Bone (on Skeletons) -- Vi. The War With The Cranes (on Growth) -- Vii. The Desire And Pursuit Of The Whole (on Gender) -- Viii. A Fragile Bubble (on Skin) -- Ix. The Sober Life (on Ageing) -- X. Anthropometamorphosis (an Epilogue). Armand Marie Leroi. Includes Bibliographical References (p. 389-419) And Index.
95770
X-Men: Endangered Species
with Three Little Words, And Entire Race Was Nearly Obliterated. Every Mutant Who Dies Is One Number Closer To Zero. Endangered Species, A Series Of 8-page Back-ups In The Four Core X-titles, Follows ...The Beast As He Races Against The Clock To Save This Once-thriving Race.collects The X-men: Endangered Species One-shot, And #1-17 Back-up Stories
54012
The Mutation (Animorphs, #36)
No description available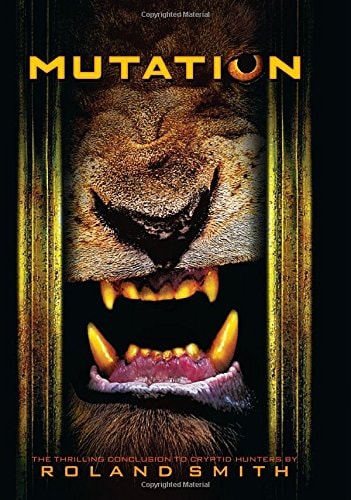 184693
Mutation (Marty and Grace #4)
No description available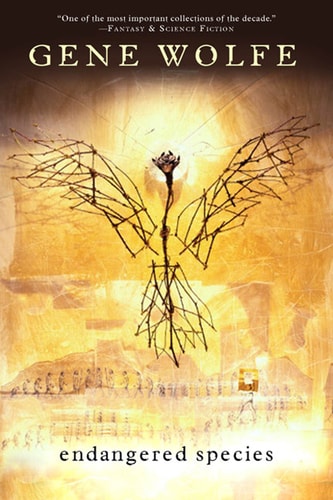 45726
Endangered Species
wolfe, Whose Tetralogy The Book Of The New Sun Was The Most Acclaimed Science Fiction Work Of The 1980s, Offered His Second Collection Of Short Fiction In 1990 To Universal Acclaim. This Is A Hefty Vo...lume Of Over 30 Unforgettable Stories In A Variety Of Genres— Sf, Fantasy, Horror, Mainstream-many Of Them Offering Variations On Themes And Situations Found In Folklore And Fairy Tales, And Including Two Stories, The Cat And The Map, Which Are Set In The Universe Of His New Sun Novels. Wolfe's Deconstructions/reconstructions Are Provocative, Multilayered, And Resonant. This Embarrassment Of Literary Riches Is A Must For All Gene Wolfe Fans, And Anyone Who Loves A Good Tale Beautifully Told.publishers Weeklywolfe, Whose Tetralogy The Book Of The New Sun Was The Most Acclaimed Science Fiction Series Of The 1980s, Offers His Second Collection, A Hefty Volume Of Over 30 Stories In A Variety Of Genres--sf, Fantasy, Horror, Mainstream. Many Of Them Are Variations On Themes And Situations Found In Folklore And Fairy Tales; Wolfe's Deconstructions/reconstructions Are Provocative, Multilayered, Resonant. Occasionally, Too, They Seem Intentionally Enigmatic. Two Of The Stories, ``the Cat'' And ``the Map,'' Are Set In The Universe Of His New Sun Novels. ``a Cabin On The Coast'' Tells Of A Promising Politician Who Loses His Lover To The Fey Folk Living In The Sea. He Strikes A Bargain For Her Return, Promising To Undergo 20 Years Of Servitude. When His Lover Finally Returns, He Has Lost His Youth, And With It, We Assume, His Future. ``in The House Of The Gingerbread'' Is A Variation On ``hansel And Gretel'' Rewritten As A Contemporary Detective Story; And ``the Detective Of Dreams'' Is An Arabian Nights Tale As Told By G. K. Chesterton--its Spiritual Subtext Is Made Explicit In The End. A Predominance Of Excellent Stories Makes This A Rewarding Book. (mar.)
59439
Mutant (Dr. Richard Steele, #1)
Former ER doctor Peter Clement blends electrifying human drama with the suspense of top-notch medical thrillers. With Mutant he has written one of his most gripping, utterly chilling novels to date. ...On an isolated stretch of highway in Oahu, a woman cradles her dying son in her arms. In the days that follow, an autopsy draws a shocking conclusion: the boy, his lungs filled with blood, died of a disease previously found only in birds. On the other side of the globe, Dr. Richard Steele, a burned-out ER doctor is being recruited into a movement to examine the hazards of genetically modified foods, a job that takes him to an explosive conference in Hawaii. Spearheaded by a charismatic female doctor, the anti-bioengineering movement is gathering steam. While a powerful company is using genetic breakthroughs to create disease-resistant super crops, activists warn that new DNA strains will wreak havoc on the environment. But no one suspects that the controversy is masking a far more frightening human threat–one that could lead to the deadliest weapon of mass destruction ever unleashed upon the world. . . .
120016
Go, Mutants!
The author of I Love You, Beth Cooper returns with an ingenious contemporary satire set in an alternate universe populated by the aliens, mutants, and atomic monsters of B-movie legend. It came to Ea...rth . . . and now its spawn goes to high school. Earth has survived repeated alien invasions, attacks by hordes of mutants, and the ravages of ancient beasts brought back to life. Now we're in the blissful future...for most. J!m, the son of the alien who nearly destroyed the planet, is a brooding, megacephalic rebel with a big forehead and exceptionally oily skin. Along with Johnny, a radioactive biker ape, and Jelly, a gelatinous mass passing as a fat kid, J!m navigates a particularly unpleasant adolescence in which he really is as alienated as he feels, the world might actu-ally be out to get him, and true love is complicated by mis-understanding and incompatible parts. As harmless school antics escalate into explosive events with tragic consequences, J!m makes a discovery that will alter the course of civilization, though it may help his dating life. Replete with all the rock 'n' roll, hot-rod racing, and heavy petting of classic teen cinema—and packed with famous film-monster cameos—Go, Mutants! is fun strapped to an atomic rocket, and Doyle's deadpan delivery and razor-sharp wit will have you laughing out loud before he even starts the ignition sequence.
22832
Strange Mutants
No description available
173220
Monsters
No description available