About Us
Welcome to BookAbout, the revolutionary platform for book lovers like us! We believe that finding the right book should be an enjoyable and effortless experience. As avid readers ourselves, we understand the frustration of searching through countless books by name or category, only to come up empty-handed.
That's why we created BookAbout, a platform that uses the latest AI technology to search through over 500,000 books to find the one that matches the idea of your query. With BookAbout, you can say goodbye to the traditional way of searching for books and hello to a new way of discovering your next favorite read.
We are dedicated to providing you with the best reading experience possible. We will be constantly updating our database to ensure that we have the latest books, and we're always working to improve our search algorithms to make your experience even better.
We invite you to join us on our journey of discovering the world of books. With BookAbout, you'll never have to settle for a mediocre book again. Start your search today and find your next literary adventure
16067
100 Ways to Motivate Yourself: Change Your Life Forever
Steve Chandler. Includes Index.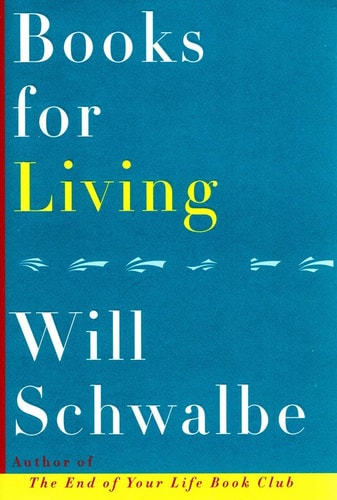 231939
Books for Living
For Will Schwalbe, Reading Is A Way To Entertain Himself But Also To Make Sense Of The World, To Become A Better Person, And To Find The Answers To The Big (and Small) Questions About How To Live His ...Life. In This Delightful Celebration Of Reading, Schwalbe Invites Us Along On His Quest For Books That Speak To The Specific Challenges Of Living In Our Modern World, With All Its Noise And Distractions.'-- The Importance Of Living : Slowing Down -- Stuart Little : Searching -- The Girl On The Train : Trusting -- The Odyssey : Embracing Mediocrity -- What I Talk About When I Talk About Running : Napping -- Giovanni's Room : Connecting -- David Copperfield : Remembering -- Wonder : Choosing Kindness -- Lateral Thinking : Solving Problems -- Gift From The Sea : Recharging -- The Taste Of Country Cooking : Nourishing -- Bartleby, The Scrivener : Quitting -- The Gifts Of The Body : Losing -- The Little Prince : Finding Friends -- 1984 : Disconnecting -- Epitaph Of A Small Winner : Overcoming Boredom -- Zen In The Art Of Archery : Mastering The Art Of Reading -- Song Of Solomon : Admiring Greatness -- A Little Life : Hugging -- Bird By Bird : Feeling Sensitive -- Rebecca : Betraying -- Reading Lolita In Tehran : Choosing Your Life -- More, More, More, Said The Baby : Staying Satisfied -- A Journey Around My Room : Traveling -- Death Be Not Proud : Praying -- What The Living Do : Living -- A Final Word. Will Schwalbe. Includes Bibliographical References (pages 263-270).
63845
Life's Little Instruction Book: A Few More Suggestions, Observations, and Remarks on How to Live a Happy and Rewarding Life (Life's Little Instruction Books)
No description available
63847
Complete Life's Little Instruction Book: 1,560 Suggestions, Observations, and Reminders on How to Live a Happy and Rewarding Life
now Available In A Collectible Hardcover Edition, Brown's Book Of Helpful Hints For Happy, Successful Living Is The Perfect Gift For That Special Someone Who Can Use Some Encouragement.
33180
This Book Will Change Your Life
Is the year ahead looking much the same as the last? Another 365-day grind of meetings, dinner dates, and deadlines? If so, try this book. Part instruction manual, part therapy, part religious cult, p...art sheer anarchy, This Book Will Change Your Life will help you poke a stick in the spokes of your routine. It's not the soft-hearted kind of book that's interested in what you have to say; rather it contains 365 daily orders, each one of which could turn your humdrum existence into a daily free-fall.
32054
50 Self-Help Classics: 50 Inspirational Books to Transform Your Life from Timeless Sages to Contemporary Gurus
this Is The First And Only Bitesized Guide To The Works That Have Captured The Imagination Of Millions And Inspired Readers Everywhere To Follow Their Dreams.
42096
You Can Heal Your Life Companion Book
New York Times Bestseller! As featured on "Oprah" and "Donahue!" Over 3 Million copies sold worldwide! Louise L. Hay, bestselling author, is an internationally known leader in the ...self-help field. Her key message is: "If we are willing to do the mental work, almost anything can be healed." The author has a great deal of experience and firsthand information to share about healing, including how she cured herself after being diagnosed with cancer.
45162
The Tao of Coaching: Boost Your Effectiveness at Work by Inspiring and Developing Those Around You
No description available
72862
Do It!: Let's Get Off Our Buts
No description available
102141
Creating Your Best Life: The Ultimate Life List Guide
Creating Your Best Life is the only research-based book on the topic of goals and happiness, and it has found receptive audiences worldwide. Filled with interactive exercises and quizzes, it helps rea...ders set and accomplish life list goals and understand the link between goal accomplishment and happiness, also known as Positive Psychology. In a step-by-step fashion, the book teaches readers how to coach themselves on how to set goals in 16 life domains, as well as take control of their environment to maximize their chances of success. Publishers Weekly Life coach Miller collaborates with Frisch, a researcher and clinical psychologist, to create a fascinating book that connects the research on goal-setting with the new science of positive psychology. Turns out these two have a symbiotic relationship, for as Miller says, "[H]appiness requires having clear-cut goals in life that give us a sense of purpose and direction.... when we make progress toward attaining goals in one area of life, we raise our overall life satisfaction in other areas because of the 'spillover' effect." Each chapter focuses on ways to increase happiness and self-efficacy, and directs readers to a particular "life list" at the back of the book. These range from "100 Things to Do Before I Die" to a list of mood-boosters that bring "Jolts of Joy" or a "Web of Influence Map," where readers can chart how the closest people in their lives reflect their values; research indicates that rates of obesity and smoking are determined by who we socialize with. The authors share ingenious tips on reminders (cellphone ring tones, screen savers) that will help readers achieve long-term goals by suggestion. An excellent resource list rounds out the book. (Jan.)Copyright © Reed Business Information, a division of Reed Elsevier Inc. All rights reserved.