About Us
Welcome to BookAbout, the revolutionary platform for book lovers like us! We believe that finding the right book should be an enjoyable and effortless experience. As avid readers ourselves, we understand the frustration of searching through countless books by name or category, only to come up empty-handed.
That's why we created BookAbout, a platform that uses the latest AI technology to search through over 500,000 books to find the one that matches the idea of your query. With BookAbout, you can say goodbye to the traditional way of searching for books and hello to a new way of discovering your next favorite read.
We are dedicated to providing you with the best reading experience possible. We will be constantly updating our database to ensure that we have the latest books, and we're always working to improve our search algorithms to make your experience even better.
We invite you to join us on our journey of discovering the world of books. With BookAbout, you'll never have to settle for a mediocre book again. Start your search today and find your next literary adventure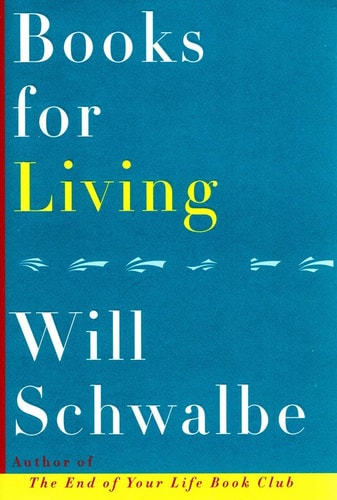 231939
Books for Living
For Will Schwalbe, Reading Is A Way To Entertain Himself But Also To Make Sense Of The World, To Become A Better Person, And To Find The Answers To The Big (and Small) Questions About How To Live His ...Life. In This Delightful Celebration Of Reading, Schwalbe Invites Us Along On His Quest For Books That Speak To The Specific Challenges Of Living In Our Modern World, With All Its Noise And Distractions.'-- The Importance Of Living : Slowing Down -- Stuart Little : Searching -- The Girl On The Train : Trusting -- The Odyssey : Embracing Mediocrity -- What I Talk About When I Talk About Running : Napping -- Giovanni's Room : Connecting -- David Copperfield : Remembering -- Wonder : Choosing Kindness -- Lateral Thinking : Solving Problems -- Gift From The Sea : Recharging -- The Taste Of Country Cooking : Nourishing -- Bartleby, The Scrivener : Quitting -- The Gifts Of The Body : Losing -- The Little Prince : Finding Friends -- 1984 : Disconnecting -- Epitaph Of A Small Winner : Overcoming Boredom -- Zen In The Art Of Archery : Mastering The Art Of Reading -- Song Of Solomon : Admiring Greatness -- A Little Life : Hugging -- Bird By Bird : Feeling Sensitive -- Rebecca : Betraying -- Reading Lolita In Tehran : Choosing Your Life -- More, More, More, Said The Baby : Staying Satisfied -- A Journey Around My Room : Traveling -- Death Be Not Proud : Praying -- What The Living Do : Living -- A Final Word. Will Schwalbe. Includes Bibliographical References (pages 263-270).
22492
Being In Balance: 9 Principles for Creating Habits to Match Your Desires
being In Balance In This Inspirational Work, Bestselling Author And Lecturer Wayne W. Dyer Shows You How To Restore Balance In Your Life By Offering Nine Principles For Realigning Your Thoughts So Tha...t They Correspond To Your Highest Desires. Imagine A Balance Scale With One End Weighted Down To The Ground, And The Other End - Featuring The Objects Of Your Desires - Sticking Up Precariously In The Air. This Scale Is A Measurement Of Your Thoughts. To Restore The Same Balance That Characterizes Everything In Our Universe, You Have To Take Up The Weighty Thoughts So That They Match Up To Your Desires. The Seasons Reflect The Overall Harmony Of Life. For Example, Winter Passes And The Blossoms Emerge. This Is Balanced By A Need To Have The Trees Rest, So Autumn Arrives On Time And Helps The Trees Ready Themselves For Another Period Of Repose. This Book Is Dedicated To The Idea That We're A Vital Component Of This Creative Process And Have Within Ourselves The Wherewithal To Create All That We Want If We Recognize And Revise Out-of-balance Thoughts.
140124
Off Balance: Getting Beyond the Work-Life Balance Myth to Personal and Professional Satisfaction
The prescriptive follow-up to the New York Times bestseller The Dream Manager.One of the major issues in our lives today is work-life balance. Everyone wants it; no one has it. But Matthew Kelly belie...ves that work- life balance was a mistake from the start. Because we don't really want balance. We want satisfaction.Kelly lays out the system he uses with his clients, his team, and himself to find deep, long-term satisfaction both personally and professionally. He introduces us to the three philosophies of our age that are dragging us down. He shows us how to cultivate the energy that will give us enough battery power for everything we need and want to do. And finally, in five clear steps, he shows us how to use his Personal & Professional Satisfaction System to establish and honor our biggest priorities, even if we spend a lot more time on some of the lesser ones.
206344
The Balance Project
Loyal Assistant Lucy Cooper Works For Katherine Whitney, Who Seems To Have It All: A High-powered Job At A Multibillion-dollar Health And Wellness Lifestyle Company, A Successful Husband, And Two Ador...able Daughters. Now, With The Release Of Her Book On Work-life Balance, Katherine Has Become A Media Darling And A Hero To Working Women Everywhere. In Reality, Though, Katherine's Life Is Starting To Fall Apart, And Lucy Is The One Holding It All Together, Causing Her Own Life -- And Relationship With Her Boyfriend Nick-- To Suffer. When Katherine Does Something Unthinkable To Lucy, Lucy Must Decide Whether To Change Katherine's Life Forever Or Continue Being Her Main Champion. Her Choice Will Affect The Trajectory Of Both Of Their Lives And Lead To Oopportunities Niether One Could Have Imagined.--page [4] Cover.
245718
Work Strife Balance
No description available
243409
Refresh: Embracing a Grace-Paced Life in a World of Endless Demands
No description available
225535
Master Your Time, Master Your Life: The Groundbreaking Program for Discovering How To Put Time on Your Side
This life-changing book from the bestselling author ofEat That Frog! provides a unique program for determining WHAT to do WHEN, and managing all of the many details of our lives. We may feel stuck an...d unable to take certain items off our To Do lists for one simple reason: the timing isn't right. InMaster Your Time, Master Your Life, international speaker, productivity expert, and bestselling author Brian Tracy explains why tackling the right project at the right time is of the utmost importance. By using our time in the appropriate way in the most important areas of our lives we will accomplish much more, faster and more easily than we ever thought possible! Based on the most recent research in the field of productivity, as well as the author's personal experiences and those of his clients, Tracy's method involves identifying the ten different times in which we operate, and the unique approach required for each of these in order to perform at our very best. Master Your Time, Master Your Life provides simple steps we can use to figure out when we will be most productive for a specific task and when we should move on to the next item on our list, outlining a framework for optimal productivity that will change lives forever!--
218102
Confessions of an Unbalanced Woman
No description available
153826
The Effortless Life: A Concise Manual for Contentment, Mindfulness, & Flow
No description available
184541
This Book Will Make You Calm
No description available