About Us
Welcome to BookAbout, the revolutionary platform for book lovers like us! We believe that finding the right book should be an enjoyable and effortless experience. As avid readers ourselves, we understand the frustration of searching through countless books by name or category, only to come up empty-handed.
That's why we created BookAbout, a platform that uses the latest AI technology to search through over 500,000 books to find the one that matches the idea of your query. With BookAbout, you can say goodbye to the traditional way of searching for books and hello to a new way of discovering your next favorite read.
We are dedicated to providing you with the best reading experience possible. We will be constantly updating our database to ensure that we have the latest books, and we're always working to improve our search algorithms to make your experience even better.
We invite you to join us on our journey of discovering the world of books. With BookAbout, you'll never have to settle for a mediocre book again. Start your search today and find your next literary adventure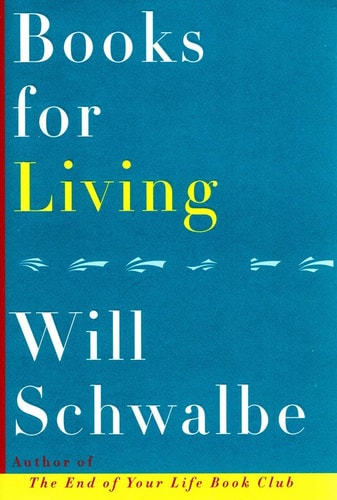 231939
Books for Living
For Will Schwalbe, Reading Is A Way To Entertain Himself But Also To Make Sense Of The World, To Become A Better Person, And To Find The Answers To The Big (and Small) Questions About How To Live His ...Life. In This Delightful Celebration Of Reading, Schwalbe Invites Us Along On His Quest For Books That Speak To The Specific Challenges Of Living In Our Modern World, With All Its Noise And Distractions.'-- The Importance Of Living : Slowing Down -- Stuart Little : Searching -- The Girl On The Train : Trusting -- The Odyssey : Embracing Mediocrity -- What I Talk About When I Talk About Running : Napping -- Giovanni's Room : Connecting -- David Copperfield : Remembering -- Wonder : Choosing Kindness -- Lateral Thinking : Solving Problems -- Gift From The Sea : Recharging -- The Taste Of Country Cooking : Nourishing -- Bartleby, The Scrivener : Quitting -- The Gifts Of The Body : Losing -- The Little Prince : Finding Friends -- 1984 : Disconnecting -- Epitaph Of A Small Winner : Overcoming Boredom -- Zen In The Art Of Archery : Mastering The Art Of Reading -- Song Of Solomon : Admiring Greatness -- A Little Life : Hugging -- Bird By Bird : Feeling Sensitive -- Rebecca : Betraying -- Reading Lolita In Tehran : Choosing Your Life -- More, More, More, Said The Baby : Staying Satisfied -- A Journey Around My Room : Traveling -- Death Be Not Proud : Praying -- What The Living Do : Living -- A Final Word. Will Schwalbe. Includes Bibliographical References (pages 263-270).
8057
The Book of Virtues
Responsibility. Courage. Compassion. Honesty. Friendship. Persistence. Faith. Everyone recognizes these traits as essentials of good character. In order for our children to develop such traits, we hav...e to offer them examples of good and bad, right and wrong. And the best places to find them are in great works of literature and exemplary stories from history.William J. Bennett has collected hundreds of stories in The Book of Virtues, an instructive and inspiring anthology that will help children understand and develop character — and help adults teach them. From the Bible to American history, from Greek mythology to English poetry, from fairy tales to modern fiction, these stories are a rich mine of moral literacy, a reliable moral reference point that will help anchor our children and ourselves in our culture, our history, and our traditions — the sources of the ideals by which we wish to live our lives. Complete with instructive introductions and notes, The Book of Virtues is a book the whole family can read and enjoy — and learn from — together.Publishers Weeklyits own reward? A slipcovered, paperback set of four stories from the PBS animated series Adventures from the Book of Virtues, based in turn on William J. Bennett's The Book of Virtues, extols four different virtues. Each title is adapted by Shelagh Canning, illus. by Davis Henry, and contains a two-page story-within-a-story: for example, Honesty: Zach's Tall Tale uses the tale of George Washington and the cherry tree. Other titles include Courage: Annie's Race; Compassion: Zach Lends a Hand; and Responsibility: Annie Shows Off. Unfortunately neither the art nor the prose do much to make the morals very lively. The books are also available separately.
38820
Spiral Dynamics: Mastering Values, Leadership and Change
Spiral Dynamics introduces a new model for plotting the enormous economic and commercial shifts that are making contemporary business practice so complex and apparently fragmented. Focusing on cutting...-edge leadership, management systems, processes, procedures, and techniques, the authors synthesize changes such as:Increasing cultural diversity. Powerful new social responsibility initiatives. The arrival of a truly global marketplace.This is an inspiring book for managers, consultants, strategists, and leaders planning for success in the business world in the 21st century.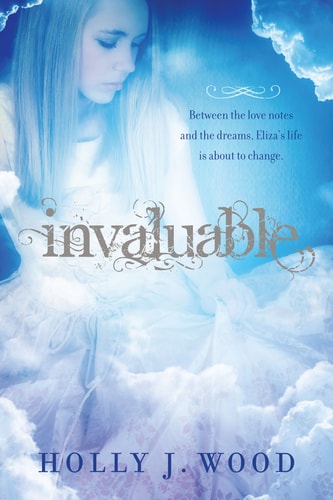 143438
Invaluable
Eliza Moore's sophomore year of high school is turning out to be anything but ordinary. After only half-listening to her mother's lesson on Sunday about the importance of the Young Women values, somet...hing strange begins to happen. Eliza begins dreaming about her great-grandmother, who visits her with some important lessons taught by some very special people. Each time Eliza awakens, she finds herself on a treasure hunt of sorts as she begins to understand the significance of the eight Young Women values, and she finds her life changing for the better as she strives to live them. Invaluable is the fun and inspiring story of Eliza's journey of spiritual self-discovery that will have girls of all ages excited to be part of the Young Women program.
252553
Standpoints: 10 Old Ideas in a New World
Self-help gurus, life coaches and business consultants love to tell us that we must strive for constant self-improvement to realize our full potential and become truly happy. But it doesn't seem to wo...rk - for many of us, life still seems hollow and meaningless. So focused are we on personal development and material possessions that we've overlooked the things that make life truly fulfilling and worthwhile. So how do we figure out what's really worth striving for? In this compelling follow-up to his bestselling book Stand Firm, Danish philosopher and psychologist Svend Brinkmann shows us that the important things in life are those with intrinsic value, like goodness, freedom, truth and love. We should stop asking 'what's in it for me?', and turn our attention outwards to our friends, families and communities. By putting others first and embracing these unconditional principles, or standpoints, he argues, we can find a more meaningful and sustainable way of living.
87824
Teaching Your Children Joy
In Teaching Your Children Joy the Eyres identify thirteen distinct types of joy, including physical, mental, emotional, and social joys. They provide a simple, practical program - complete with exerci...ses, games, and activities - that parents can use to teach their preschool-age children to absorb and retain these invaluable lessons. Written for parents by parents, Teaching Your Children Joy will help you give your children the foundation they need to grow into positive and fulfulled adults. Filled with invaluable know-how, this easy-to-follow guide from the authors of the #1 national bestseller Teaching Your Children Values presents practical advice for teaching children how to take a joyful, positive, and optimistic approach to life.
5564
Science & Human Values
Thought-provoking essays on science as an integral part of the culture of our age from a leader in the scientific humanism movement. "A profoundly moving, brilliantly perceptive essay by a truly civil...ized man."—Scientific American Thought-provoking essays on science as integral part of the culture of our age from a leader in the scientific humanism movement.
164227
The Values Factor: The Secret to Creating an Inspired and Fulfilling Life
No description available
39273
Culture Matters: How Values Shape Human Progress
Prominent Scholars And Journalists Ponder The Question Of Why, At The Beginning Of The Twenty-first Century, The World Is More Divided Than Ever Between The Rich And The Poor, Between Those Living In ...Freedom And Those Under Oppression. Http://www.loc.gov/catdir/enhancements/fy0832/00022951-d.html. The Asian And Russian Financial Crises Have Helped Fuel A Growing Debate Over The Impact Of Culture On Economic Performance. In This Useful Guide To The Controversy, Many Authors Hark Back To Max Weber's Essay On The Protestant Work Ethic And The Origins Of Capitalism In Europe, Which Showed How Calvinism Unintentionally Stimulated Productive Economic Activity. Building On This View, David Landes Argues That Culture Does Make A Difference -- But In Ways More Complex Than Is Usually Acknowledged. Jeffrey Sachs Is More Skeptical, Contending That Modern Economic Growth Is Directly Tied To Capitalist Institutions And Conducive Geography But Only Remotely Linked To Religious Beliefs. Meanwhile, Dwight Perkins Examines The Impact Of Culture In Business Transactions: Whereas The West Relies On The Rule Of Law Backed Up By A Judiciary, Asia Has Tended To Rely On Personal, Often Family-based, Relationships. For Perkins, Any Institutional Practice Can Work If Economic Development Takes Off -- But Rule-based Systems Will Increasingly Prove Superior. In The Wrong Hands, Cultural Arguments Can Be Ideological Weapons. But In Exposing The Tangle Of Causality And Processes That Link Culture And Economics, These Essays Put The Debate On A Constructive Path. -- From Http://www.foreignaffairs.com (sep. 26, 2014). Culture Makes Almost All The Difference / David Landes -- Attitudes, Values, Beliefs, And The Microeconomics Of Prosperity / Michael E. Porter -- Notes On A New Sociology Of Economic Development / Jeffrey Sachs -- A Cultural Typology Of Economic Development / Mariano Grondona -- Culture And The Behavior Of Elites In Latin America / Carlos Alberto Montaner -- Does Africa Need A Cultural Adjustment Program? / Daniel Etounga-manguelle -- Culture And Democracy / Ronald Inglehart -- Social Capital / Francis Fukuyama -- Corruption, Culture, And Markets / Seymour Martin Lipset And Gabriel Salman Lenz -- Traditional Beliefs And Practices: Are Some Better Than Others? / Robert B. Edgerton -- Culture, Childhood, And Progress In Sub-saharan Africa / Thomas S. Weisner -- Moral Maps, First World Conceits, And The New Evangelists / Richard A. Shweder -- Culture, Gender, And Human Rights / Barbara Crossette -- Culture, Institutions, And Gender Inequality In Latin America / Mala Htun -- Taking Culture Seriously: A Framework And An Afro-american Illustration / Orlando Patterson -- Disaggregating Culture / Nathan Glazer -- Law, Family Ties, And The East Asian Way Of Business / Dwight H. Perkins -- Asian Values: From Dynamos To Dominoes? / Lucian W. Pye -- Multiple Modernities: A Preliminary Inquiry Into The Implications Of East Asian Modernity / Tu Wei-ming -- Changing The Mind Of A Nation: Elements In A Process For Creating Prosperity / Michael Fairbanks -- Culture, Mental Models, And National Prosperity / Stace Lindsay -- Promoting Progressive Cultural Change / Lawrence E. Harrison. Lawrence E. Harrison, Samuel P. Huntington, Editors. Includes Bibliographical References And Index. Also Available Online.
104575
Dreams, "Evolution, " and Value Fulfillment: A Seth Book
No description available