About Us
Welcome to BookAbout, the revolutionary platform for book lovers like us! We believe that finding the right book should be an enjoyable and effortless experience. As avid readers ourselves, we understand the frustration of searching through countless books by name or category, only to come up empty-handed.
That's why we created BookAbout, a platform that uses the latest AI technology to search through over 500,000 books to find the one that matches the idea of your query. With BookAbout, you can say goodbye to the traditional way of searching for books and hello to a new way of discovering your next favorite read.
We are dedicated to providing you with the best reading experience possible. We will be constantly updating our database to ensure that we have the latest books, and we're always working to improve our search algorithms to make your experience even better.
We invite you to join us on our journey of discovering the world of books. With BookAbout, you'll never have to settle for a mediocre book again. Start your search today and find your next literary adventure
104042
Ethics for the Real World: Creating a Personal Code to Guide Decisions in Work and Life
We often make small ethical compromises for "good" reasons: We lie to a customer because our boss asked us to. We exaggerate our accomplishments on our résumé to get an interview. Temptation blindside...s us. And we make snap decisions we regret. Minor ethical lapses can seem harmless, but they instill in us a hard-to-break habit of distorted thinking. Rationalizations drown out our inner voice, and we make up the rules as we go. We lose control of our decisions, fall victim to the temptations and pressures of our situations, taint our characters, and sour business and personal relationships. In Ethics for the Real World, Ronald Howard and Clinton Korver explain how to master the art of ethical decision making by: • Identifying potential compromises in your own life • Applying distinctions to clarify your ethical thinking • Committing in advance to ethical principles • Generating creative alternatives to resolve dilemmas Packed with real-life examples, this book gives you practical advice to respond skillfully to life's inevitable ethical challenges. Not only can you make right decisions, you can acquire new habits that will realize the best in yourself and transform your relationships.
9676
The Elements of Moral Philosophy
Firmly Established As The Standard Text For Undergraduate Courses In Ethics, This Concise, Lively Book Combines Clear Explanations Of The Main Theories Of Ethics With Discussions Of Interesting Exampl...es. Topics Covered Include Famine Relief, Euthanasia, Homosexuality, And The Treatment Of Animals. The Text's Versatility Allows It To Be Widely Used Not Only In Ethical Theory Courses, But Also In Applied Ethics Courses Of All Kinds. What Is Morality? -- The Challenge Of Cultural Relativism -- Subjectivism In Ethics -- Does Morality Depend On Religion? -- Psycholological Egoism -- Ethical Egoismis -- The Utilitarian Approach -- The Debate Over Utilitarianism -- Are There Any Absolute Moral Rules? -- Kant And Respect For Persons -- The Idea Of A Social Contract -- Feminism And The Ethics Of Care -- The Ethics Of Virtue -- What Would A Satisfactory Moral Theory Be Like? James Rachels. Includes Bibliographical References (p. 204-210) And Index.
38358
Ethics (Works, # 6)
Called By Karl Barth The Brilliant Ethics Of Dietrich Bonhoeffer, This Book Is Finally Being Recognized As Bonhoeffer's Magnum Opus And One Of The Most Important Works Of Christian Ethics Of The Last ...Century. Presented Here In A New Translation And A New Arrangement, It Is Based On Intensive Study Of The Original Manuscripts. Bonhoeffer's Ethics Is Copiously Annotated With Historical Notes And Editorial Commentary That Reveal The Theological Basis Of His Radical Critique Of Nazi Policies And Practices.--book Jacket. Ethics -- Manuscripts In A Reconstructed Writing Sequence -- Christ, Reality, And Good ; Christ, Church, And World -- Ethics As Formation -- Heritage And Decay -- Guilt, Justification, Renewal -- Ultimate And Penultimate Things -- Natural Life -- Suum Cuique -- The Right To Bodily Life -- Self-murder -- Reproduction And Developing Life -- The Freedom Of Bodily Life -- The Natural Rights Of The Life Of The Spirit -- History And Good -- The Structure Of Responsible Life -- The Place Of Responsibility -- God's Love And The Disintegration Of The World -- Church And World I -- On The Possibility Of The Church's Message To The World -- The Ethical And The Christian As A Topic -- The Concrete Commandment And The Divine Mandates -- The Commandment Of God In The Church. Dietrich Bonhoeffer ; Translated From The German Edition Edited By Ilse Tödt ... [et Al.] ; English Edition Edited By Clifford J. Green ; Translated By Reinhard Krauss, Charles C. West, And Douglas W. Stott. Includes Bibliographical References (p. 481-525) And Indexes.
14579
Being Good: A Short Introduction to Ethics
No description available
29386
Principia Ethica
Principia Ethica: The Subject-matter Of Ethics ; Naturalistic Ethics ; Hedonism ; Metaphysical Ethics ; Ethics In Relation To Conduct ; The Ideal ; Index To The First Edition -- The Conception Of Intr...insic Value -- Free Will. G.e. Moore. Includes Bibliographical References And Index.
121097
The Fundamentals of Ethics
in the Fundamentals Of Ethics, Author Russ Shafer-landau Employs A Uniquely Engaging Writing Style To Introduce Students To The Essential Ideas Of Moral Philosophy. Offering More Comprehensive Coverag...e Of The Good Life, Normative Ethics, And Metaethics Than Any Other Text Of Its Kind, This Book Also Addresses Issues That Are Often Omitted From Other Texts, Such As The Doctrine Of Doing And Allowing, The Doctrine Of Double Effect, Ethical Particularism, The Desire-satisfaction Theory Of Well-being, And Moral Error Theory. Shafer-landau Carefully Reconstructs And Analyzes Dozens Of Arguments In Depth, At A Level That Is Understandable To Students With No Prior Philosophical Background. Ideal For Courses In Introductory Ethics And Contemporary Moral Problems, This Book Can Be Used As A Stand-alone Text Or With The Author's Companion Reader, the Ethical Life: Fundamental readings In Ethics And Moral Problems, Which Offers Original Readings Exploring The Topics Covered In the Fundamentals Of Ethics.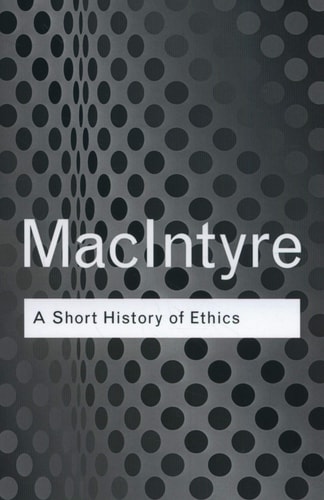 20939
A Short History of Ethics: A History of Moral Philosophy from the Homeric Age to the 20th Century
No description available
15646
Etica para todos
No description available
38269
Moral Choices: An Introduction to Ethics
No description available
153770
Be Good: How to Navigate the Ethics of Everything
The New York Times Magazine's original "Ethicist" Randy Cohen helps readers locate their own internal ethical compasses as he delivers answers to life's most challenging dilemmas—timeless and contempo...rary alike. Organized thematically in an easy-to-navigate Q&A format, and featuring line illustrations throughout, this amusing and engaging book challenges readers to think about how they would (or should) respond when faced with everyday moral challenges, from sex and love to religion, technology, and much more. Sure to ignite brain cells and spark healthy debate, Be Good is a book to refer to again and again.